The country's top banking regulators faced a grilling from lawmakers Tuesday about who was responsible for the the failures of Silicon Valley Bank and Signature Bank.
Interested in
Bank collapse crisis?
Add Bank collapse crisis as an interest to stay up to date on the latest Bank collapse crisis news, video, and analysis from ABC News.
The Senate Banking Committee heard testimony from officials at the Federal Reserve, Federal Deposit Insurance Corporation and the Treasury Department in its first hearing about the overnight collapses of the institutions.
"Did the Fed drop the ball because it didn't see the risks that were building?" chairman Sherrod Brown, D-Ohio, asked as he kicked off the proceedings.
Sen. Tim Scott, R-S.C., argued "warning signs should have been flashing red and SVB should have stood out as it was: absolutely a problem child."
"I hope to learn how the Federal Reserve could know about such risky practices for more than a year and failed to take definitive corrective action," Scott added, pointing to testimony that supervisors flagged weaknesses as early as 2021. "By all accounts, our regulators appear to have been asleep at the wheel."
Michael Barr, the Federal Reserve's vice chair for supervision, pushed back that it was the job of bank managers to resolve issues stemming from their unique business models.
"The bank failed because its management failed to appropriately address clear interest rate risk and liquidity risk," Barr said, going on to describe the actions of executives as a "textbook case of bank mismanagement."
"They were quite vulnerable to risk, to shocks and they didn't take the actions necessary to meet that," he said.
Barr testified alongside Nellie Liang, the undersecretary for domestic finance at the Treasury Department, and Martin Gruenberg, who chairs the Federal Deposit Insurance Corporation.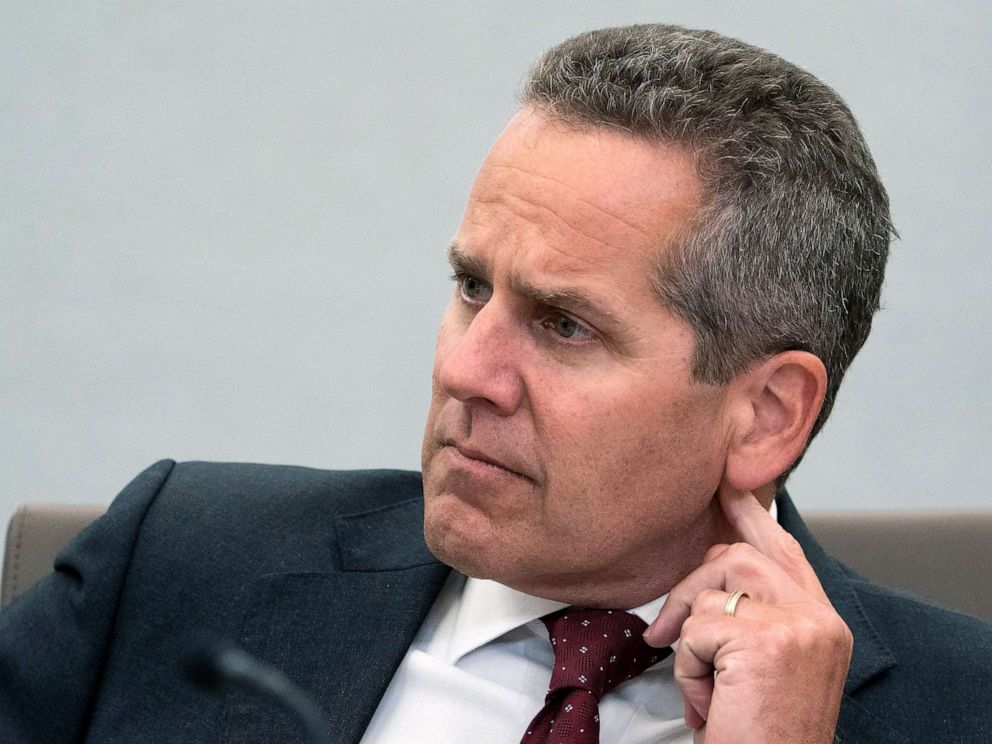 Barr and Gruenberg signaled they have tools to reprimand bank executives -- including civil money penalties, the payment of restitution or ban from the banking industry -- pending the findings of investigations.
"We retain this authority even after a bank fails, and we stand ready to use this authority to the fullest extent based on the facts and circumstances," Barr said.
President Joe Biden has called on Congress to make it easier to punish failed bank executives, including clawing back their compensation. Gruenberg stated Tuesday the FDIC doesn't have explicit authority to claw back pay but could go after executives in these other ways.
Brown said in his opening remarks Tuesday the bank failures came down to "hubris, entitlement, greed" as he called for greater penalties for executives.
"Right now, none of the executives who ran these banks into the ground are barred from taking other banking jobs," he said. "None have had their compensation clawed back, none have paid any fines. Some executive -- executives have decamped to Hawaii, as we've already gone to work for other banks. Some simply wandered off into the sunset."
Biden also called for stricter banking rules to prevent more collapses.
Sen. Elizabeth Warren, D-Mass., on Tuesday hammered regulators on their commitment to tightening banking rules in the wake of these failures.
One after another, all three officials said they agreed banking rules should be strengthened.
"Each of you at this table has authority that you could exercise right now to strengthen rules for big banks and to ensure that our banking system and our economy are safer," Warren said. "I urge you to use that authority, and I urge my colleagues here in Congress to do our part to protect American families and small businesses from yet another banking crisis."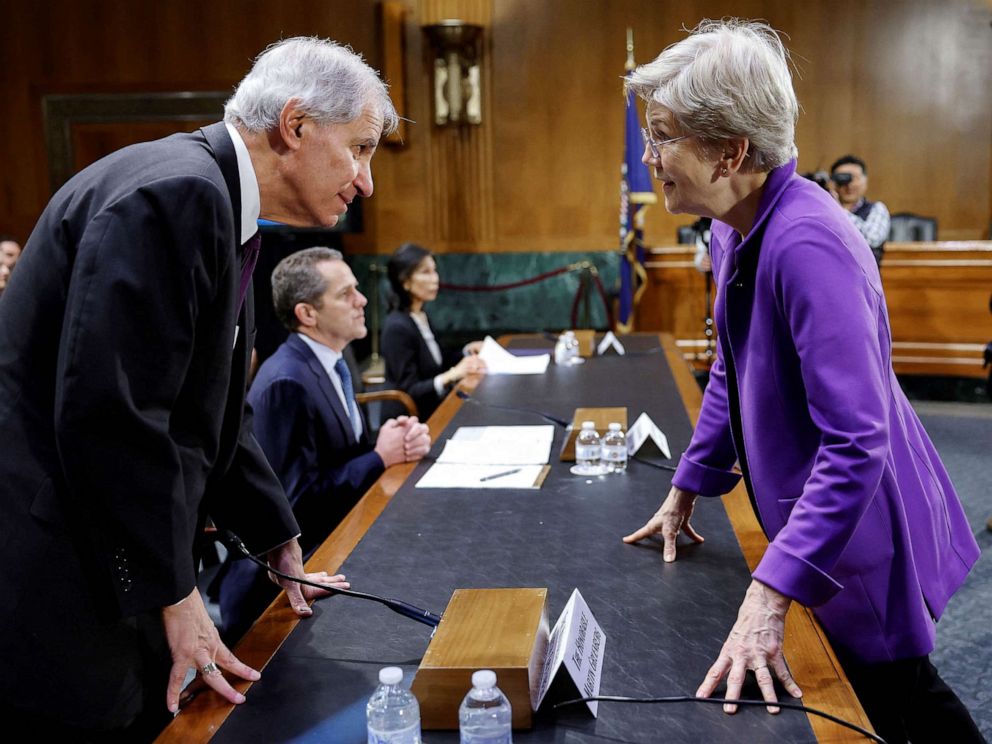 Barr and other officials faced questions about whether recent changes to regulation and supervision, including the Trump-era rollbacks of the Dodd Frank Act, contributed to the banks' implosions.
"If it's the regulator's fault, it better be fixed. If it's the regulation's fault, it better be fixed," Sen. Jon Tester, D-Mont., said. "If it's something else, I hope there's a report to this committee saying, 'You know what guys, this can happen again unless this happens.'"
But Republicans, who are generally opposed to more regulation, questioned if bank regulators already had the appropriate tools but decided not to use them.
Idaho Sen. Mike Crapo, a chief architect of the 2018 legislation, said it still allowed the Fed to use its discretion to impose stricter standards on individual institutions.
"You are not using the tools in your toolbox," said Alabama Sen. Katie Britt. "That is what people hate about Washington."
Barr agreed the Federal Reserve is granted "substantial discretion" under that law, and that would be "one of the areas we'll be looking at in our review."
The Federal Reserve is looking into the bank failures and their practices, with reports expected by May 1. Barr vowed "transparency" and said the Federal Reserve welcomes independent investigations.
Regulators also defended the decisions they made in the days after the collapse, including the decision to protect all deposits, citing the risk of contagion for smaller and regional banks.
"The situation demanded a swift response. In the days that followed, the federal government took decisive action to strengthen public confidence in the U.S. banking system and to protect the U.S. economy," Liang said.