Filming for the Amy Winehouse biopic "Back to Black" is underway, and some of the first images of British actress Marisa Abela dressed as the late singer have hit the internet.
New photos taken in London show Abela in Winehouse's iconic winged eyeliner and beehive hairstyle.
The actress is seen dressed in black -- from her leather jacket to her tight minidress and purse -- wearing Winehouse's iconic pink ballet slippers in the snaps.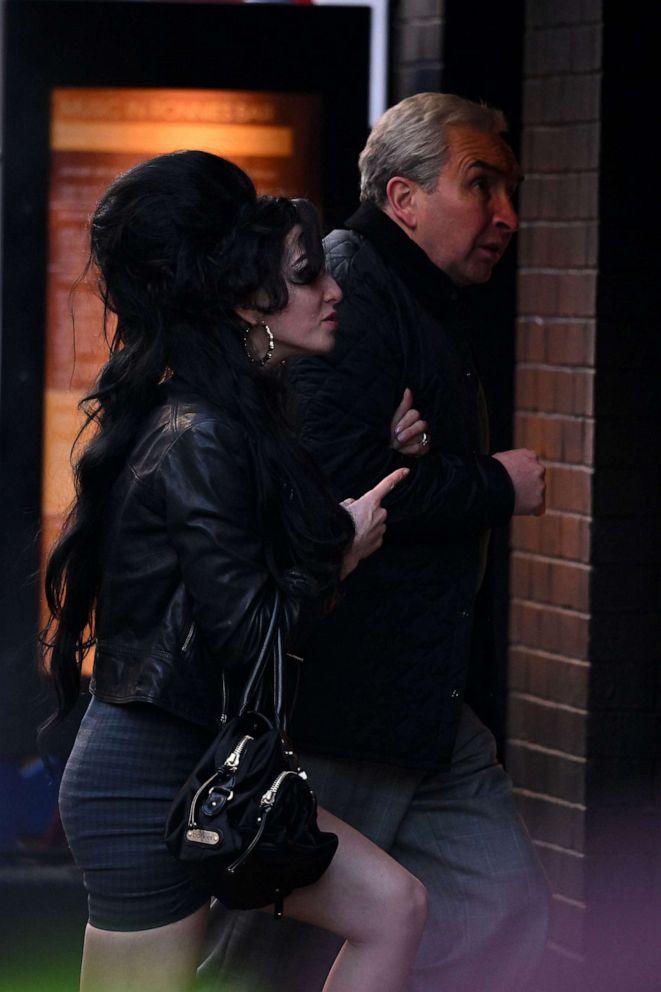 Actor Eddie Marsan was photographed walking next to Abela in the photo. He will reportedly play Winehouse's father in the upcoming biopic.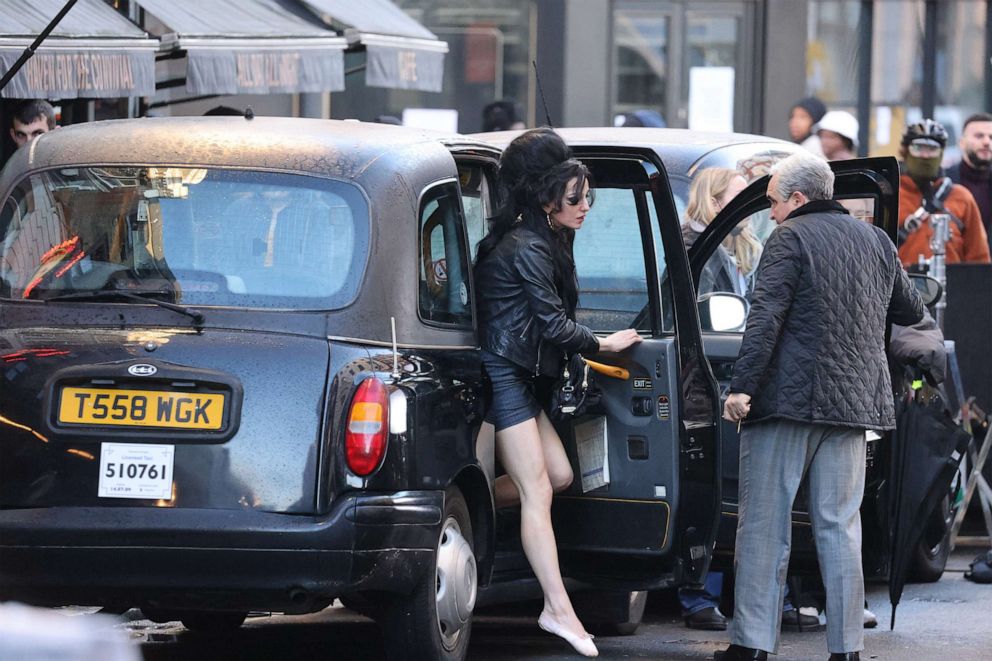 The candid snaps come a few days after director Sam Taylor-Johnson released the first official still from the movie.
"Marisa Abela…watch out everyone! Cameras roll on Monday," she captioned the photo, which showed off Abela's transformation into the late singer.
"Back to Black" -- named after Winehouse's Grammy-winning album -- will reportedly cover the late singer's rise to fame and the life she enjoyed before stepping into the limelight.
Winehouse died of alcohol poisoning on July 23, 2011, at the age of 27.